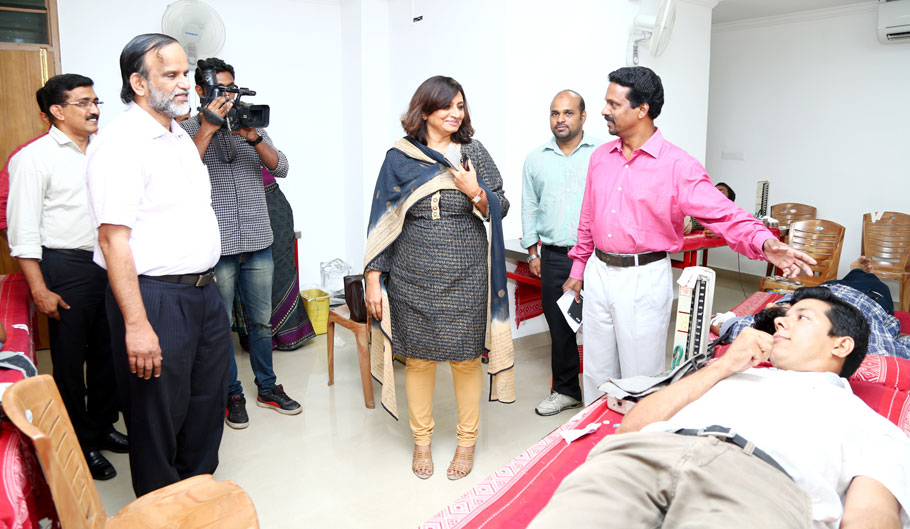 Dr. V. P. Gangadharan, noted Oncologist, observed that Cancer is curable if detected early and that misconceptions and ignorance about this disease are widely prevalent in our society even today.  He added that Tobacco, Alcohol & Non-Vegetarian diet are the major factors that invite cancer.  If these can be avoided and vegetables and fruits are included in the diet, Cancer can be prevented to a great extent.
He was delivering the keynote speech at a seminar on 'Cancer- Myths & Facts' organized by Central Excise, Customs and Service Tax Commissionerate, Cochin.
Ms. Reshma Lakhani, Commissioner of Central Excise, Customs and Service Tax, Cochin, who presided over the function, stressed that taxmen are not solely concerned with collecting tax.  Giving back to the society we live in also is our objective.  She pointed out that it was with this in mind that a Blood Donation Camp was organized by the department and that similar Social Initiatives shall be actively promoted in the future also.  Assistant Commissioners Ashwin John George and T. P. Salim Kumar also spoke.  A Blood Donation Camp in association with Indian Medical Association and Cancer Detection Camp in association with Cochin Cancer Care Society were held in the morning.  More than 50 people came forward to donate blood.